Coach confirms acquisition of Stuart Weitzman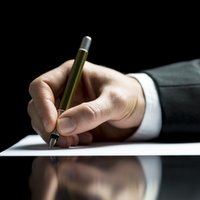 Modern luxury accessories and lifestyle company Coach announced the definitive agreement with private equity firm Sycamore Partners to acquire Stuart Weitzman. The transaction can reach up to 574 million US dollars

According to the New York-based company: "The transaction will complement Coach's current leadership position in premium handbags and accessories, while immediately adding to the company's earnings as it continues to make meaningful progress against its brand transformation announced earlier this year".

Victor Luis, Chief Executive Officer at Coach, Inc. commented: "Stuart Weitzman is a leading American luxury designer footwear brand with a solid growth trajectory and further significant domestic and international development potential. Importantly, the size, scope and vibrancy of the Stuart Weitzman brand, along with the continuity of its management team, allows for a seamless transition to Coach ownership, as we continue to focus on Coach's brand transformation. Over the medium term, we look forward to advancing the Stuart Weitzman brand's global development, especially by leveraging Coach's international infrastructure and expertise in handbags and accessories. In addition, we look forward to benefiting from the Stuart Weitzman team's expertise in footwear development where they're proven leaders in fashion and fit. Our strong balance sheet provides the flexibility to take advantage of this opportunity while re-investing in our core business and continuing to maintain our dividend at current levels."

Stuart Weitzman, Creative Director and Executive Chairman of Stuart Weitzman Holdings LLC, stated: "What an exciting beginning to the new year (...) In Coach, we have found a strategic partner that respects our culture, and offers the scale, resources, and global business acumen to enable us to realize our full potential. We are excited to be working with the Coach team and leveraging its strong infrastructure to help us drive efficiency and expand our product mix to an even broader consumer base worldwide. We also look forward to supporting the Coach team with our technical and merchandising expertise in footwear."

Stuart Weitzman markets its products in fine specialty and department stores worldwide and in its own retail stores in the US and Europe. According to official numbers, Stuart Weitzman net revenue for the twelve month's period ended 30th September 2014 reached roughly 300 million US dollars. Over the last five years, Stuart Weitzman has experienced robust growth with sales growing at a 10%. The company has developed a global multi-channel distribution network including directly operated stores in the US and Europe, international licensed stores and shop-in-shops, and a significant global wholesale business, with the brand currently available in 70 countries.

Stuart Weitzman will continue as Creative Director and Executive Chairman of Stuart Weitzman Holdings LLC, and together with Wayne Kulkin, Chief Executive Officer of Stuart Weitzman, and their management team, will remain fully committed to the growth of the business.

According to official statements by the parts involved and under the terms of the agreement, Coach will make initial cash payments of approximately 530 million US dollars to Sycamore Partners. In addition, Coach will make up to 44 million US dollars in contingent payments to Sycamore Partners upon the successful achievement of selected revenue targets over the three years following the closing of the acquisition.