Coach completes acquisition of Stuart Weitzman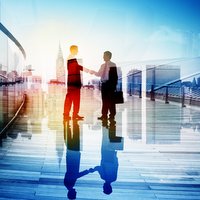 The first official announcement of the deal occurred at the beginning of the year. Now, details of the agreement between the parties were made public

The New York-based design house of modern luxury accessories and lifestyle collections announced that it has completed the acquisition of Stuart Weitzman Holdings LLC, a leading designer and manufacturer of women's luxury footwear from private equity firm Sycamore Partners.

With this transaction Coach's aims to complement its current global position in the premium handbags and accessories segment, while making an added contribution to the company's earnings.

Stuart Weitzman markets its products in fine specialty and department stores worldwide and in its own retail stores in the US and Europe. Stuart Weitzman posted net revenue of 313 million US dollars for the twelve months period ended on the 31st of December 2014.

Stuart Weitzman is continuing as Creative Director and Executive Chairman of Stuart Weitzman Holdings LLC.

At the deal closing, Coach made initial cash payments of approximately 530 million US dollars to Sycamore Partners. In addition, Coach will make up to 44 million US dollars in contingent payments to Sycamore Partners upon the successful achievement of selected revenue targets over the three years following the closing of the acquisition.