China exports 10 billion of shoes in 2012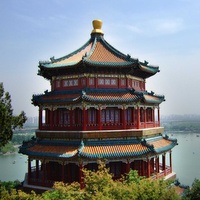 In 2011 the China was the main player in the footwear sector in several aspects. The Chinese industry remained in first place while exporting country and producer. The Chinese market has consolidated itself as the largest consumer of footwear. Despite being the world´s leading exporter, has positioned as the leading supplier in many global markets.

In 2012, the first information of the CLIA Chinese Association - which represents the footwear sector - seems to confirm the continuity of the Chinese leadership: the country has exported 10 billion of shoes for the entire world. That represents a growth of 2% compared with the previous year. In value, exports of footwear increased 12.7%, to about 44.4 billion dollars.

While producer country, in 2012, China has more than 4000 factories producing shoes and keeps the world leadership.

The footwear industry played an important role in the growth of China´s total exports. However, the industry is losing some of the advantages they had, especially in low production costs products. In addition, the industry must also face other negative impacts, like barriers to trade and economic downturn in several important markets and the increase of labor costs in industrialized areas.

All these facts has led to Chinese footwear producers to devote more attention to domestic market than to traditional export markets that have recently registered breaks of consumption or very little significant growths.
According to CLIA, there is an urgent need for the footwear industry to upgrade their skills and promote their brands, in order to keep track of the competition in the global market.

Worst Chinese economic growth since 1999
The Chinese economy´s GDP grew 7.8% in 2012. Despite the growth, this is the worst figure recorded since 1999. The last quarter of the year showed positive signs, which still seem to announce that 2013 will be a year of recovery of Chinese growth.
Total exports of the country contributed to this increase to grow 7.9% compared with the previous year, although being quite smaller growth than the accrued to the end of 2011. (20.3%).
This break in the growth of exports, especially to Europe, and the slowdown in the industrial sector are two of the problems that slow down the Chinese economy.
The good signs from the last quarter of the year are mostly the result of growth in the internal market (as a result of increased investment from the Government) and not the behaviour of exports. In addition to this public investment, the cut in interest rates, the increase in retail sales and industrial production growth, contributed to an improvement in values for the last quarter of 2012.
Yao Wei - Chinese economist – said to Bloomberg, that the values at the end of 2012 "confirmed that China is enjoying a cyclical recovery."