Americans buy 7.5 pairs of shoes per year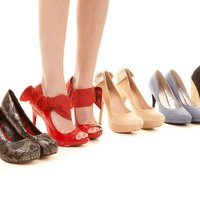 The number has been released by the American Apparel & Footwear Association (AAFA) while announcing their ApparelStats 2014 and ShoeStats 2014 reports
"The industry continued to fire on all cylinders in 2013", stated AAFA President and CEO Juanita D. Duggan, adding: "As a result, apparel and footwear contributed a record 361 billion US dollars to the US economy in 2013, a bigger contribution than new cars, alcohol, toys, or practically any other industry."

The same source estimates that on average every American (including every man, woman, and child) "spent 1 141 US dollars to purchase 64 garments and 7 ½ pairs of shoes in 2013, more than any other country in the world." They added that the rebound in Made in USA clothes and shoes, first seen in 2011, continued in 2013 with US manufacturing of clothes up 6.2% and shoes up 8.5%.

Despite the growth registered, the AAFA notes that 97% of all clothes and 98% of all shoes sold in the US today are imported items. "The fact remains that the U.S. apparel and footwear market is dependent on international trade", commented Duggan, adding: "Therefore, we call on Congress and the Obama administration to take immediate action on long-pending trade legislation and trade agreements to help the industry's 4 million US workers, and the country's 316 million consumers."