361 with continued sales growth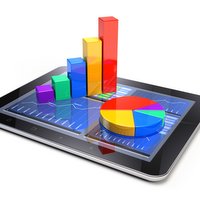 The numbers now released by the Hong Kong-based company refer to the group's operation in the quarter ended on the 31st of March 2015
Comparable store sales for 361º continued its positive performance as the first quarter of the new financial year registered a 6.3% growth, over the same period last year, resulting in the six successive quarterly growth since late 2013.

The comparable store sales statistic has been derived from a sample of 3 772 stores, all of which have been in operation for more than 24 months and are centrally connected to the Group's eletronic point-of-sales ePOS system.

The group also confirmed that 249 new store were opened during the first quarter of the year while 183 stores closed, resulting in a total franchised network of 7 385 stores. Most of the new stores are of a larger size and operate as composite shops carrying also the 361º Kids merchandise in addition to the full range of 361 ? sports, reflecting the company' shift in retail store format strategy.

361 ? Kids continues to demonstrate steady progress with its own network of 2 216 points-of-sale, of which 998 point-of-sale are within the composite stores.

With the results now presented in mind, 361º is positive about the future: "Despite the slowing economy, the sportswear industry remains poised for further growth as the reforms instituted by the Central Government begin to work through the economy. With sports facilities becoming increasingly accessible, consumers will continue to spend in recreational and sporting activities in line with their rising income levels".