US footwear company KEEN launches Made in Europe shoes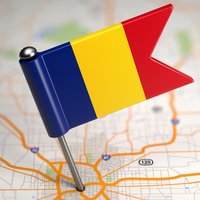 The American shoe brand has opened a manufacturing unity in Romania and announced three of its walking shoe models will be manufactured at the new European factory
Four years ago, KEEN opened its own factory at its headquarters in Portland, Oregon. According to the company: "the goal was to create a space for learning and exploring, a role-model facility allowing for forward-looking footwear manufacturing that enables KEEN to produce high-quality shoes, manufacture top-of-the-line models closer to the main sales market that also reduces the environmental impact of current production processes."

The experience gained in this process will now be incorporated in KEEN's new production site in Europe, a brand new centre of innovation. With a long-term investment in innovation, high quality materials, customer-oriented product development and close to market production, KEEN will aim at producing a gradually increasing number of shoes from this new centre over the next few years. KEEN will start the European production in early 2015 with three premium hiking shoes. In addition to the new Liberty Ridge and Durand Polar models, KEEN's popular 2014 launch the Durand will now be European-made.

Being one of KEEN's most vital drivers of growth and coordinated from the brands' Rotterdam HQ, many shoes are shipped to the EMEA (Europe, Middle East and Africa) region every year. KEEN added that their collaboration with an experienced production partner in Italy, who owns a factory in Romania, influenced this move to partly produce in Europe.

John Jansen, KEEN General Manager and Head of EMEA commented: "Our trade partners can expect even higher quality, production on demand, faster delivery times, greater continuity in terms of styles, as well as a basic range of always available products starting in the 2015 fall/winter season." The company has added that models manufactured in Europe will be recognisable by their logo. European Made will also be an important initiative for KEEN's sales and marketing activities in Fall/Winter 2015.

KEEN Inc. is a manufacturer of hybrid outdoor and casual products, including footwear, bags and socks. KEEN products can be found online and through more than 5 000 retail locations in more than 60 countries, as well as in KEEN Garage retail stores in Portland, Palo Alto, Tokyo, Prague and Toronto.