Footwear industry in Germany picks up speed again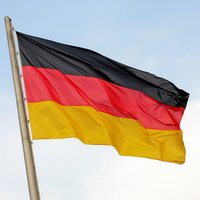 According to the HDS/L - Federal Association of German Footwear and Leather Goods Industry, turnover in the shoe industry increased markedly in the first four months of the year
According to the same source such positive development comes mainly from the strong domestic market. Whereas trade with the euro zone has become weaker, trade with the rest of the world picked up again in the first four months of this year after having gone through a significant dip in 2015.

From January to April turnover increased by 7.1% compared to the same period last year, reaching 994 million euros. In this period, domestic business developed especially strongly and domestic turnover had an 8.5% increase, reaching 765 million euros. Thus, the German shoe industry generated three-fourths of its sales in the domestic market and the international sales accounted for 229 million euros (+2.8%).

Meanwhile, the revised figures of the Federal Statistical Office for 2015 indicate a significantly higher sales increase with the industry closing the year with a 3.4% sales growth. 2015 sales reached 2.620 billion euros, of which domestic business accounted for 2.021 billion euros (+3.7%) and international business for 599 million euros (+2.3%).

After the extremely strong production increase in 2014, production in Germany fell slightly in 2015, by 4.2%. In spite of the world economy's slow recovery pace, exports increased by 3.6% from January to April 2016 and reached 97.8 million pairs, whereas imports fell markedly by 5.1% to 254.3 million pairs.

The HDS/L believes the start of 2016 allows a cautiously optimistic forecast for the entire course of the year, namely due to uncertainty regarding the impacts of the Brexit, the impact of the oil prices variation, the volatility around exchange rates and the economic downturn of some trade partners such as Russia.