Brazilian leather exports continue upward trajectory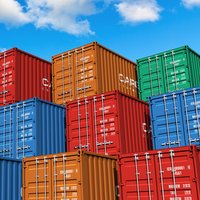 The analysis was carried out by the Department of Commercial Intelligence at CICB (Centre for the Brazilian Tanning Industry) following a report from the Department of Foreign Trade from the Ministry of Development, Industry and Foreign Trade (MDIC)
Official figures indicate a 17.7% increase in the volume of Brazilian hides and skins sold to foreign markets in the month of May as compared to similar period last year.

During the month of May, China and Hong Kong, Italy, US, Vietnam and Hungary were the main buyers of Brazilian leather.

A total of 17 224 million square meters were sold to foreign markets (compares to 14 635 million exported in May 2015), with 74.4% out of this being finished and semi-finished products, with higher aggregate value.

In the first five months of the year and in volume terms, exports of semi-finished (113.7%) and finished (18.7%) categories have grown above all others.

CICB's Executive President, José Fernando Bello highlights the great efforts carried out by the entire leather industry as crucial factors for the positive numbers achieved this year. With support from the Brazilian Leather project, initiative coordinated in partnership between CICB and Apex-Brazil (Brazilian Trade and Investment Promotion Agency) for the promotion of Brazilian leather worldwide, both companies and CICB have invested in commercial missions, in the participation at trade fairs and marketing actions, giving a relevant support for Brazilian exports.