The second life of the brand Paulo Brandão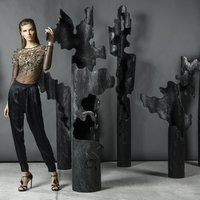 Get to know a Portuguese brand full of character and whose moto is "More than a brand, Walk with an ID"
Paulo Brandão, a women's footwear brand was once under international spotlight as it delighted Sarah Jessica Parker, the protagonist of the TV series "Sex and the City". The company produces sophisticated and refined women shoes with a high level of handmade craft aimed at women who value and honor comfort, originality, quality, timelessness and exclusivity.
With two decades of existence, the brand began a new phase of its development as the company owning the brand was acquired by a new investor, Mr Rodrigo Leite.
A new vision for the business is on the pipeline. The aim is to leverage the brand's growth by focusing in quality and design, strengthening the sales team and investing in a strong communication campaign to reinforce brand awareness and focus on the new positioning.
Within the past few months, the operating dynamics of Paulo Brandao have changed radically. The company has moved from Santa Maria da Feira to Oliveira de Azeméis, and now has their own production facilities in a modern industrial pavilion with just over 20 employees, and aims to reinforce the productive capacity in order to ensure productivity gains and higher sustainability for the project.
Last month, the brand presented its Spring /Summer collection marked by its distinctive and particularly defiant character, a tune between the demands of a new era, influenced by a whirlwind of trends, colour and culture.
Still in course is the expansion of the brand Paulo Brandão and the plan to broaden the production from the current 80 pairs per day to 300 pairs. At the same time, the brand has taken as priority markets countries such as Colombia and Qatar.
For more information about Paulo Brandão please refer to the company's
website
.