Brazilian exports decrease in value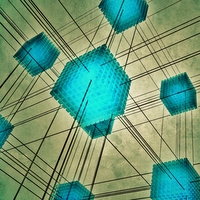 Brazilian footwear exports aren´t encouraging: despite the amount of exported have stabilized, the average price per pair decreased 15.9%, for 9 dollars. In 2011 the price by each pair was 11.47 dollars.
United States of America continue as the main buyer of Brazilian footwear. Although the quantity of footwear exported has raised about 9.2% in 2012, the average price per pair decreased 23.2%, to near of the 15 dollars. Argentina figures as the second exports market for Brazilian footwear, however, a decrease of 25.8% in the exported pairs, which reflects a decrease of 30.4% of the value exported for this country.
In the third position as buyer country, France presents an increase of 85.4% in the quantity imported from Brazil. However, the average price per pair decreased 37.6%, getting to $ 9.34 ($14.96 in previous year).
Although the values of Brazilian footwear exports had decreased, Russia appears as a strong country to invest. In 2012 was exported 1.463.980 pairs of shoes, that corresponds to an increase of 1,7 %, when compared with 2011, and the average price per pair increased for $18,11. According to the Abicalçados Projects Unit Coordinator - Cristiano Körbes - , the importance of Russia as a predominant market is not new. "The Russian market is predominantly importer and has a growing economy, which gives us a very significant opportunity". The prospects of exports to the Russia are quite satisfactory.
In relation to the type of footwear, natural leather had the most representative exports fall. The decrease quantity of pairs exported was 23.9%, representing a loss of money of 26%. Despite this, leather footwear remains both the most important type of footwear to Brazilian exports, and the most expensive ($ 29.29 per pair).
The second type of footwear more representative of sector is rubber plastic and synthetic (which includes the slippers). This kind of shoes had a 7% rise in the quantity exported in 2012 face to 2011. However, it shows the lowest price ($ 5.32 per pair).
According Abicalçados, Brazil is one of the most "inhospitable" countries to the emergence of exporting companies, and has been getting worse over the years. The loss of competitiveness in national production is, according to experts, the major cause of this phenomenon. World Bank prepared a study, where was observed the performance of 45 emerging countries. The study concluded that Brazil has the lowest rate of born of new exporting companies.