Aldo opens its biggest store in Dubai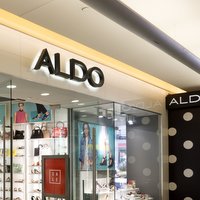 Canada-based Aldo Group opened an 8 000 square feet store at Dubai's Festival City mall as part of its plans to double the number of stores by 2020
Aldo Bensadoun, Executive Chairman of the Aldo Group underlined the proximity of Dubai to important markets such as China, India and all the emerging countries in the Middle East, which ads to the fact that this is a territory where a "strong mixture of fashion and business" can be found.

The Canada-based retailer has 2 200 stores in more than 90 countries with roughly 140 stores in the the GCC area (Gulf countries). The company plans to double its presence in the area in the next five years, aiming to reach 300 stores.

Aldo announced its plans to invest about 70 million US dollars in this expansion strategy. The GCC region is expected to continue growing in the near future, and Also expects to double the business there.

Growth should focus not only in the most traditional channels, such as the rick-and-mortar channel, but also in other channels of sales, including e-commerce.

Founded in Montreal in 1972, the ALDO group is a world leader in footwear and accessories, operating in 93 countries.