Crocs lowers sales outlook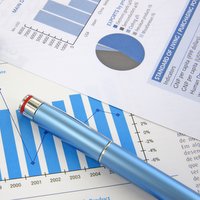 During its Investor Day meeting in Boston on the 30th of September the company updated some of the forecasts announced previously
The company confirmed they are updating its third quarter 2015 consolidated revenue guidance to a range of 270 million US dollars to 280 million US, reflecting unfavorable changes in foreign currency exchange rates totaling approximately 4 million US dollars and the company's decision to hold back approximately 6 million US dollars of orders to select China distributors in the third quarter.

Also in the presentation, the company has reaffirmed its mid-term operating margin target range of 10% to 12% as early as 2018.

During quarter one Crocs announced a series of senior level organizational changes including the elimination of the COO role and the SVP of global supply chain role as well as the addition of the SVP of global sourcing, Phil Blake, and the promotion of Dennis Sheldon to SVP of global distribution and logistics. A few weeks ago, Crocs promoted Terence Reilly to SVP and CMO, after Jeff Lasher, SVP and CFO since 2011, resigned to accept the CFO role at West Marine Inc.