Rack Room Shoes donates 1.1 million US dollars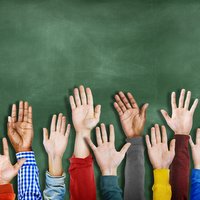 The US-based footwear retailer continues to support children in need through their annual campaign Shoes That Fit. The highest donation to date has been registered
Family footwear retailer Rack Room Shoes announced the raising of a record amount of funds during its annual Shoes That Fit campaign. This year's total of more than one million dollars marks the retailer's largest single donation to Shoes That Fit in the company's history.

Rack Room Shoes hosts the Shoes That Fit fundraiser to "empower customers to give back to their local communities by supplying children in need with new shoes". During the Back to School campaign, the retailer invited customers to give to the cause through in-store and online contributions, which resulted in 655 000 US dollars in customer donations.

Rack Room Shoes' additional corporate donation pushed the final amount to more than one million dollars.

The money raised will be channeled through local school liaisons who will identify students and school systems in need to coordinate the purchase and distribution of new footwear.

"We are astounded by the great generosity of our customers and humbled by their willingness to join us in our mission to better the communities we serve", stated Jan Mauldin, Rack Room Shoes Senior Director, Corporate Marketing, adding: " It is encouraging to see such an immense response to help position children for success in the classroom" With such positive response from its customer base, the retailer plans to reopen the Shoes That Fit campaign to Shoppers during its holiday campaign later this year".

Headquartered in North Carolina, Rack Room Shoes is a family footwear retailer with more than 90 years of existence. Rack Room Shoes stores offer a wide selection of shoes for men, women and children in comfort, dress, casual and athletic categories.